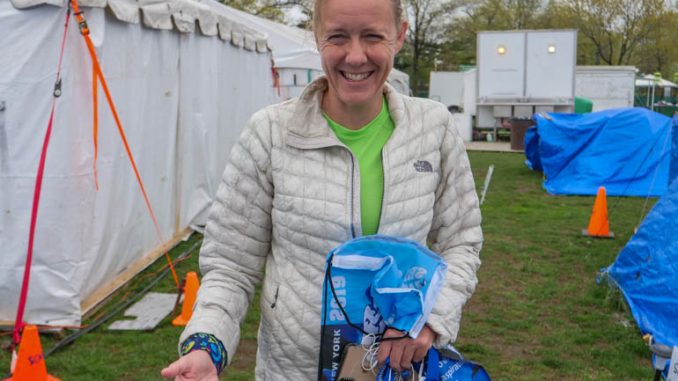 Self-Transcendence 10 & 6 Day Races 2019 day 4 in New York is drawing to a close. At the start of the day, Budjargal Byambaa (MNG) had established a 70 mile lead over Mahasatya Janczak while close behind in third place was Japan's Takasumi Senoo. Close behind them are Leanid Anatska (BLR) and Andrea Marcato (ITA).
In the women's race the experienced Makula Samarina (UKR) leads Petra Kasperova by 23 miles. On paper Petra is the stronger runner and last year ran well in the latter stages of the 6 day to take the win so as we approach the halfway mark its going to be fascinating to see how this plays out. Having said that Vinati Docziova (SVK) is on Petra's shoulder, a mile back and Vinati ran 577 miles (930 km) in the 2018 10 day. Giribhu Muhs and Laila Faerman are close behind.
Day 4 saw the start of the Self-Transcendence 6 day race and we will shortly bring updates as the results appear.
| | | | |
| --- | --- | --- | --- |
| Pos | Name | Ctry | Miles |
| Men | 10 Day | | |
| 1 | Budjargal Byambaa | MNG | 351.2 |
| 2 | Mahasatya Janczak | POL | 281.6 |
| 3 | Takasumi Senoo | JPN | 280 |
| | | | |
| Women | 10 Day | | |
| 1 | Makula Samarina | UKR | 256 |
| 2 | Petra Kasperova | CZE | 233.6 |
| 3 | Vinati Docziova | SVK | 232.8 |
| | | | |
Race website: us.srichinmoyraces.org
Daily videos and photos on Perfection-Journey