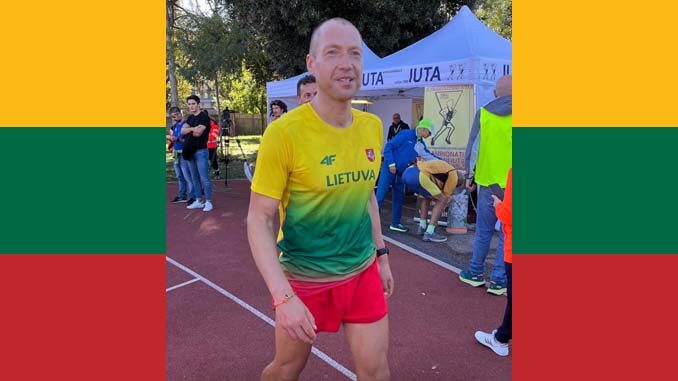 The IAU 24 Hour European Championships 2022 wrapped up earlier yesterday at the 28th edition of Lupatotissima 24 hour ultramarathon race in Verona, Italy.
The 2019 European women's ultrarunning champion, Patrycja Bereznowska (POL) won gold for the second time while Lithuanian World record holder Aleksandr Sorokin broke his own record by another 10 km to raise the bar from 309.399 km (192.251 miles) to an amazing 319.614 km (198.599 miles).
Andrzej Piotrowski (POL) became the third ultrarunner to break 300km and Marco Visintini (ITA) added 25 km to his personal best for third place and the new Italian national record of 288.438 km.
Ivan Penalba Lopez (ESP) came close to his personal best in fourth spot and in fifth, Dan Lawson (GBR) came within 1500m of setting a new British 24 hour record finishing with 273.003 km just short of Dave Dowdles's 1982 performance of 274.48 at the Gloucester 24 hour.
Patrycja Bereznowska's win came after chasing down Stephanie Gicquel (FRA) who led for most of the race. Gicquel set a new French women's national record with 253.581 km and in third place, Malgorzata Pazda-Pozorska (POL) the current national record holder, helped secure Womens Team Gold for Poland.
Anne Stephan (GER) ran a 37 km pb for fourth place and Joasia Zakrzewski (GBR) running a pb with 247.985 km came fifth with Team GB Men and Women taking 5th place.
| | | | |
| --- | --- | --- | --- |
| Pos | Name | Ctry | Km |
| Women | | | |
| 1 | Patrycja Bereznowska | POL | 256.250 |
| 2 | Stephanie Gicquel | FRA | 253.581 |
| 3 | Malgorzata Pazda-Pozorska | POL | 251.806 |
| | | | |
| Men | | | |
| 1 | Aleksandr Sorokin | LTU | 319.614 |
| 2 | Andrzej Piotrowski | POL | 301.859 |
| 3 | Marco Visintini | ITA | 288.438 |
| | | | |
Team Women
1. Poland 754,822 km
2. France 731,729 km
3. Germany 719,584 km
Team Men
1. Poland 825,526 km
2. Lithuania 817,916 km
3. Spain 800,017 km
Full results: www.icron.it