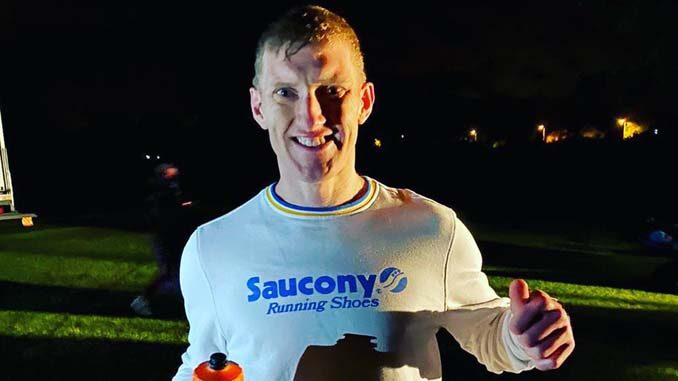 The Self-Transcendence 24 Hour Race Battersea finished at noon yesterday, September 18th with dry conditions for the runners. With most of the top British ultrarunners at the European Championships in Verona, Italy, there was a good chance there would be some new faces on the podiums.
In the women's race Sue Harrison (GBR), a 100k international,  returned after making her 24 hour debut at the 2021 edition of the race when she finished with 164km. This year saw a tremendous improvement with a 34km upgrade for her best performance and the women's win. Second woman was Agnieszka Sarzynska (POL) making her debut at 24 hours and finishing with 92.082 miles as was third placed Raquel Pedro who completed 77.471 miles.
In the men's race, Belgrave Harriers runner James Williams who was third at the event in 2021 with 136 miles set a personal best by 30 km finishing with 149.495 miles, just half a mile short of 150. A great performance.
Second was Durham Fell Runner Martin Wilson, widening his resume with some track credentials with a great run of 147.295 miles and rounding out the podium places is Ben Carroll who came 9th in the 2021 GUCR. Ben also crushed his pb of 120 miles by completing 145.020 miles.
Multiday endurance athlete Karteek Clarke who has run the 6 & the 10 day in New York and who has 11 Channel Swims to his credit wrote a few words after his 93.586 pb.
"Despite being short of helpers this year, the SCMT put on another well-organised and thoroughly enjoyable race. A bright breezy afternoon followed by a cool dry night made for ideal conditions for slowly amassing laps. Each time around there were supportive cheers from the counters' tent and a range of hot drinks and snacks all served with enthusiasm and good cheer. All down the far side of the track the runners' handlers and families set up camp and quickly got to know all the other competitors, adding to the feeling of support and camaraderie. A big thank you to all the organisers and participants for creating that special feeling once again."
Top placings
| | | | | |
| --- | --- | --- | --- | --- |
| Pos | Name | Ctry | Km | Miles |
| Women | | | | |
| 1 | Sue Harrison | GBR | 197.724 | 122.860 |
| 2 | Agnieszka Sarzynska | POL | 148.193 | 92.082 |
| 3 | Raquel Pedro | POR | 124.678 | 77.471 |
| | | | | |
| Men | | | | |
| 1 | James Williams | GBR | 240.589 | 149.495 |
| 2 | Martin Wilson | GBR | 237.049 | 147.295 |
| 3 | Ben Carroll | GBR | 233.388 | 145.020 |
| | | | | |
Full results:
My Raceresult.com