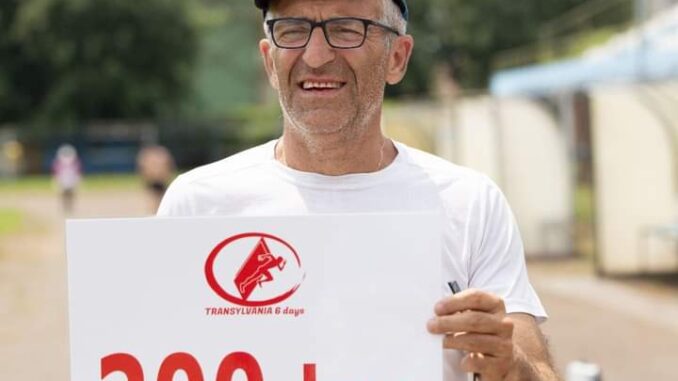 The 2nd Transylvania 6 day race is currently underway in Reghin in Romania.
Currently, after 55 hours the race is led by Athanasios Stimoniaris (GRE) with 336km followed by Luke Ivory (SCO) ON 331km. Third is Janos Papp (HUN) on 305km.
Amazingly the Womens leader is 78 year old Edda Bauer (GER) on 215km. Second is Marinella Carp (ROU) with 197km and third is Mireille Cormier with 193km.
Website: Transylvania6days.ro
Live updates: Results.chronolog.gr