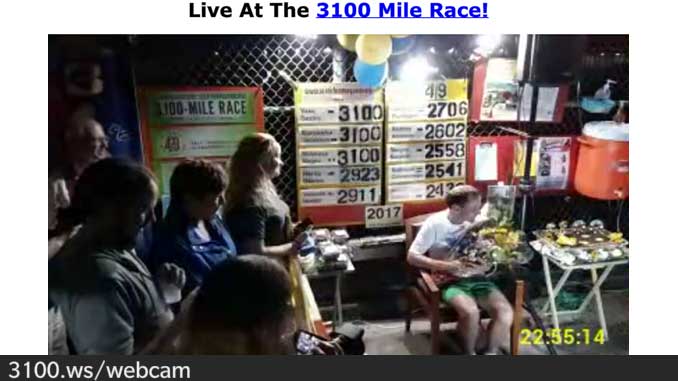 Self-Transcendence 3100 Mile Race 2017 – Daily Updates – Day 49
Daily Diary
Saturday 5th August – Day 49.
The weather is same as yesterday with a heavy early shower, then a good day for running.
All the focus is on Kaneenika and Nirbhasa as they run 96 and 106 laps respectively to reach 3100 miles.
Two great performances, Kaneenika smashes the women's record with 48 days 17 hours 38 mins 22 seconds to be first woman. A brillant example of never wasting one step nor one second, and supported by a great squad of helpers. After the celebrations, songs, cake and speeches, she heads off again to do a further 13 laps in order to cover 5000 kms in 48 days 14 hrs 24 mins 10 seconds.
Nirbhasa, however, had just a couple of weeks of a crew assisting him, fought off a mid race illness and beat his previous finish (two years ago) by not far short of 3 days with 48 days 16 hrs 47 mins 1 second. It is very special that his, Mother, sister and one brother have travelled from Dublin to witness his great achievement. He is very happy and very tired, go to bed and hopefully return to do that 13 laps for 5000 kms.
It continues to be a good day for both Harita and Yolanda. As they do 111 and 115 laps, bring them ever closer to finishing. If they continue at these rates both will finish very late on the last day.