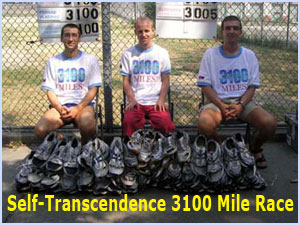 The Self-Transcendence 3100 Mile Race 2020 Salzburg Austria is a new venue after the canceled event at its traditional venue in Jamaica Queens, New York.
Nirbhasa Magee (IRE) 3 finishes, ranked 22nd
Ananda-Lahari Zuscin (CZE) 6 finishes, ranked 25th
Ushika Muckenhumer (AUT) 1 finish, ranked 30th
Andrea Marcato (ITA) two times over 1000km in ten day race- first time starter
Milan Javornicky (CZE) 46, Celakocice,  569 miles in ten day race – first time starter
The course is certified by Austrian officials, and World Athletics as 1.0436697 km, or
.6485063 of a mile. It will take 4781 laps for 3100 miles, and 4791 laps for 5000km.
They will use the same format as New York, with six hours closed course from 24:00:00
Dates are September 13 to November 3, 2020.
Race website: 3100.srichinmoyraces.org