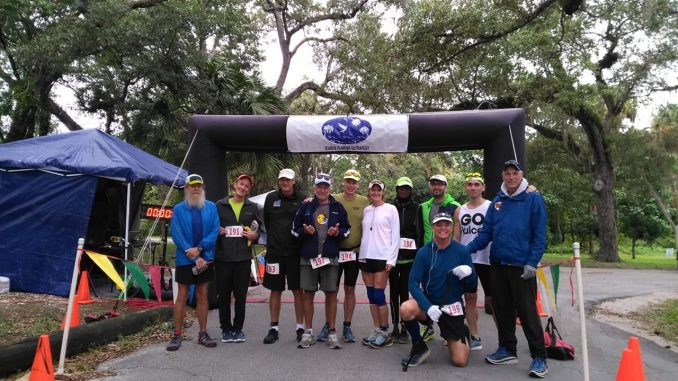 The Icarus Florida Ultrafest 2019 is underway with 11 runners taking part in the 6-Day race which began at 9:00 AM Eastern Time, Monday November 18, 2019
Currently Mark McCaslin (USA) leads with 124.81 miles (200.87 km). Secobd is Pabli Espinosa (CAN) just 2 km behind at the 4e hour point as I write. The great Mark Dorion (USA) is in third place with 120.93 miles (194.62 km).
Leading woman is Trans-America runner Lorna Muchael fifth overall with 112.52 miles (181.09 km).
Website:  The Icarus Florida Ultrafest