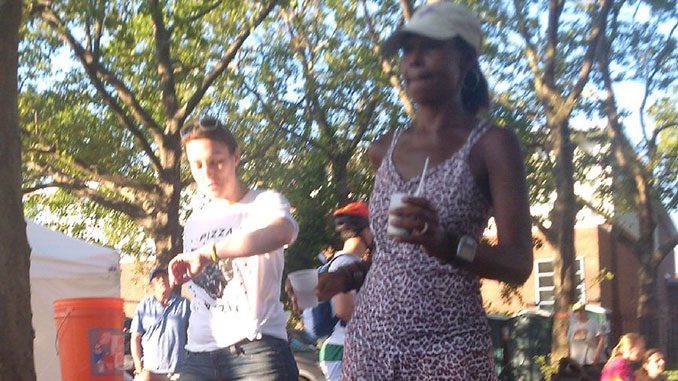 Self-Transcendence 3100 Mile Race 2017 – Daily Updates – Day 22
Daily Diary
Sunday 8th July – day 22
Yet another incredible day weather wise. Cool morning and evening and not too warm during the rest of the day and no rain, (locals think it is really cold !!! ).
Vasu bounces back from two "average" days of 117 to lead the way with 125 laps. Should pass half way tomorrow.
Most seemed to "run the conditions ", and had good lap totals. Sergey had another good day with 116. However he must try and be more consistent and like the "Sichel" comeback, set a minimum (111 laps per day). But you just can"t afford one bad day.
Crew Chief
Race Links
Race website: Self-Transcendence 3100 Mile Race
Race Charts: Race charts and statistics
Utpal Marshall's Perfection-Journey Day 22: Why Am I In The Race
Yolanda Holder Facebook
Race photos 2017
Sri Chinmoy Ultra race photos
Sri Chinmoy's website: Sri Chinmoy.org