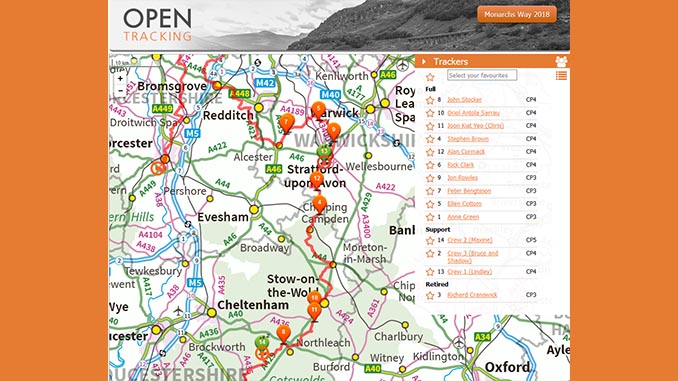 The Monarch Way 2018 got underway on May 19th at 10:am at Powick Bridge near Worcester. 11 starters for this the third edition of race which has yet to see a finisher and today Richard Cranswick became the first retiree.
Currently the race is being led by John Stocker who is just through Northleach ahead of Chris Yeo in Bourton-on-the-Water. The tracking shows what looks like Italian Oriol Antola­ Sarrau, in third place, resting.
Of the two women taking part, Ellen Cotton leads Anne Green.
Links
Live tracking
Website: www.challenge-running.co.uk
Facebook: www.facebook.com/ChallengeRunning
Monarchs Way – Wikipedia