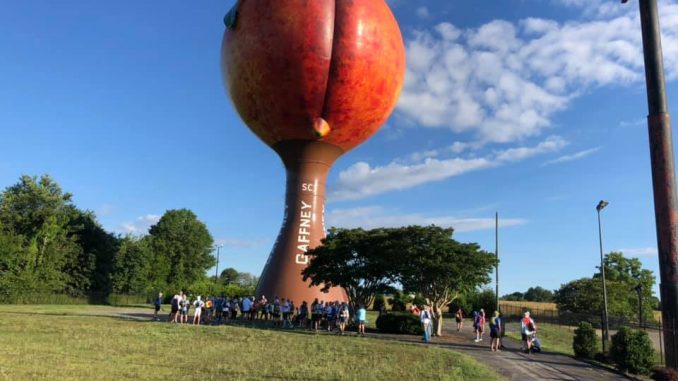 The Last Annual Heart Of The South Road Race 2021 is taking place in Gaffney, SC to Castle Rock, GA some 332 miles. This years race is being led by James Fleming with about 10 miles to go. Currently in second place is Curtis Barton and third spot is occupied by two people, Matt Jenkins and Jim Winn. Kimberly Durst is in 5th place as I write.
76 starters with 49 remaining ahead of the sweep.
Laz is posting updates on the blog and facebook at the links below.
Links
Race website – Vacation Without A Car
Tracking Sheet
Facebook: The Last Annual Heart Of The South Road Race