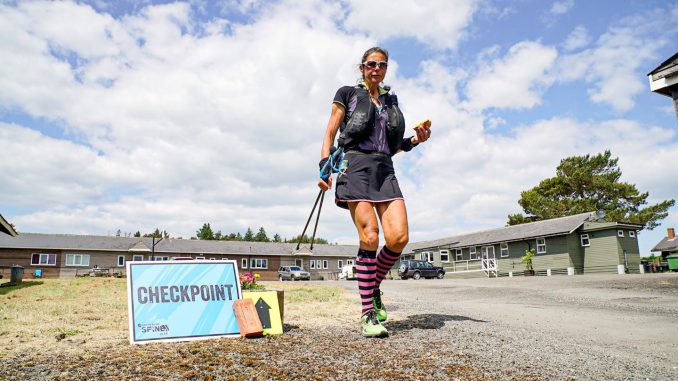 The Montane Summer Spine Race 2021, one of the longest multidays in the UK, began last Saturday, 19 June at Edale Village Hall Edale, Derbyshire, and finishes in Kirk Yetholm Saturday, 26 June at 20:00
Leading the race is Eoin Keith (IRL) who probably has his eye on Mark Denby's course record of 78:04:14, which means Eoin will need to finish before 22:14:14 tonight.
Anna Troup, the leading woman is also in with a chance to beat Sabrina Verjee's course record of 81:19:07 and has until 01:19:07 tomorrow morning to reach the finish.
James Leavesley is in 3rd place overall however Ed Gwynne-Harris could catch him overnight. There's also a battle going on for 4th position with Robert Kenning, John Boothman and Richard Staite all in with a chance.
Among the women vying for second place Eloise Eccles and Sharon Gayter are also not that far apart.
Follow the live GPS tracker at www.thespinerace.com