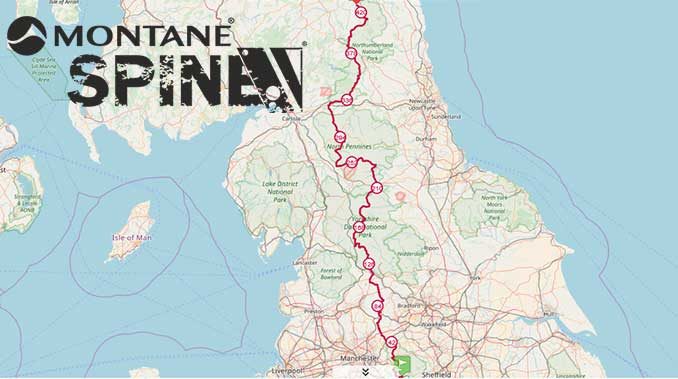 The MONTANE® Spine® Race 2018 starts Sunday January 14th. This 7 day non-stop multiday race traverses the Pennine Way from Edale to Kirk Yetholm a distance of 426 km with over 16,000 m of climb.
The race roster lists 138 competitors including almost 50 international runners. Eoin Keith, the course redord holder returns as does defending champion Tom Hollins, Pavel Beloncey and Gregory Crowley.
In the womens race Last years winner Carol Morgan is back facing Harriet Kjaer, Kate Browning, Ita Emanuela Marzotto and Sarah Kirsty Williams.
The 108 mile Spine Challenger starts Friday 13th 08:00 – a race from Edale to Hardraw.
Race website: Spine Race
Race Tracking: Tracedetrail.fr
Facebook: Montane Spine Race