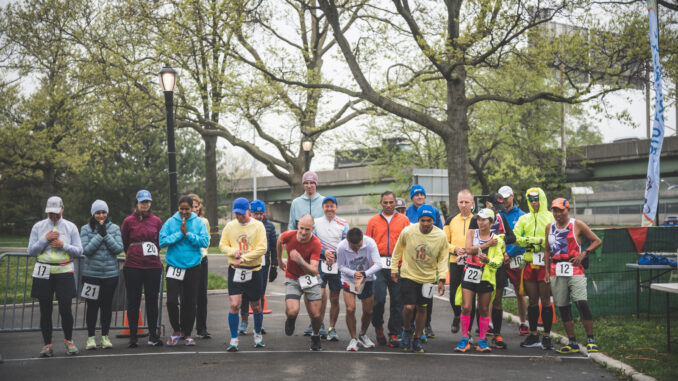 The Sri Chinmoy Six and Ten Day Races 2023 are taking place in Flushing Meadow Queens, New York. The multiday race updates are posted daily on the website and currently show Budjargal Byaambaa (MGL) leading the men's 10 day after 6 days with 478.7 miles. Second is Andrea Marcato (ITA) last years 3100 mile race winner with 436 m and third is Wei Chia-Hung (TPE) with 422.3 m.
Wen-Ya Tsai leads the women with 406.9 miles followed by Gesiane Nascimento (BRA) with 336.5 and third is Giribhu Muhs (GER) with 323.8. 21 runners in the 10 day.
Stacey Marsh (NZL) leads the women in the 6 day race with 110.7 miles, Daniela Bojila (ITA) is second with 102.4 m and third is Eva Paradise (CZE) with 85.2 miles.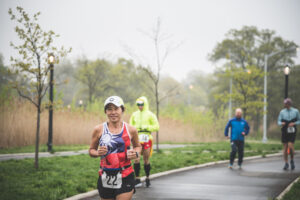 In the men's race Jason Lester (USA) leads with 146.6 m after running almost 95 miles the first day. 6 day stalwart John Geesler (USA) is in second place with 136.1 m. Third is another 3100 finisher, Grahak Cunningham (AUS) with 133.8 m and Grahak is closely followed by Mark McCaslin (USA) and Leanid Anatska (BLR). 16 runners in the 6 day.
The conditions have been fairly good until Sunday night when it started raining about 10pm and the precipitation continued late into the second half of the day. The forecast suggests that that might be all the rain the 6 day runners get this year.
This year's 1.1 km course is a new version as construction is taking place at the usual site in the park.
Latest results on the race website: us.srichinmoyraces.org/
Race Photos Alakananda Lebedev