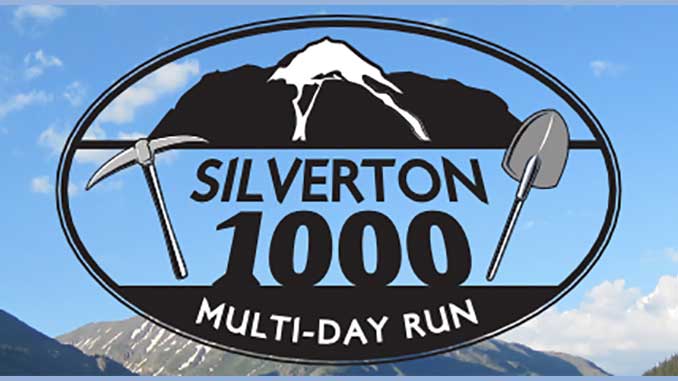 The 2017 edition of the Silverton 1000 Multi-Day Runs will take place August 11-17 in Silverton, Colorado. These go-as-you-please events take place with the clock is always running.
The events take place on a 1 mile trail loop around the Kendall Mountain Recreation Area with 250 feet gain & loss each loop.
Awards are based on cumulative mileage over the fixed time of the race.
There will be 6 day, 72 hour, 48 hour, 24 hour, 12 hour and 6 hour options which start at 9:00 am Mountain Daylight Time on staggered days commencing Friday, August 11, 2017 with the 6 Day, 72 Hour, 48 and 24 Hour races.
Entry closes on Tuesday 8th August.
Race website: www.silverton1000.com/
Ultrasignup: Ultrasignup.com/register.aspx?did=44046
Facebook: Silverton 1000 Multi-Day Runs