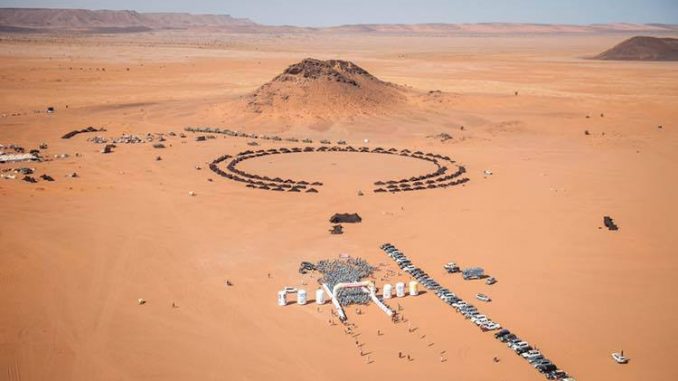 The 34th Marathon de Sables took place April 7th – 13th in Southern Morocco and again featured an ultrarunning dog, Cactus who drew lots of media attention. This years event was approximately 225 km spread over the 5 days with the 6th stage being a 6 km non-competetive charity run.

There was a clean sweep by Morocco on the podium as Rachid El Morabity won the race for the 7th time from his brother Mohamed in second place, some 8 minutes behind.
Ragna Debats who won both the World Sky Running and Trail Running World Championships in 2018 was first woman, 12th overall.  Moroccan Aziza Raji was second woman and British runner Gemma Game took third place for the second year in a row. 752 finishers.
Men
Rachid El Morabity  (MOR) – 18:31:24
Mohamed El Morabity (MOR) – 18:39:48
Abdelaziz Baghazza (MOR) – 19:21:20
Women
Ragna Debats (NLD) – 22:33:36
Aziza Raji (MOR) – 25:17:31
Gemma Game (GBR) – 26:04:10