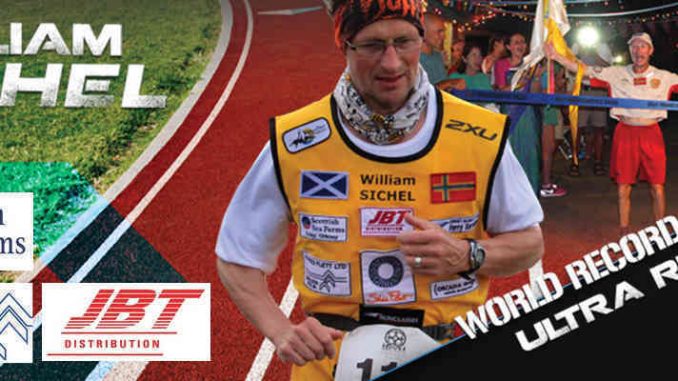 William Sichel's North Coast 500 mile Challenge
Orkney-based ultra marathon runner, William Sichel has completed 320 miles in his attempt to set a fastest known time (FKT) on the North Coast 500 mile route in northern Scotland.
Having begun his journey at Inverness Castle on Saturday April 13th at 7am, William has been battling inclement weather during the early stages which impacted his daily mileage goals. Today, Day 7, began in pleasant conditions at Borgie which is about 8 miles east of Tongue.  William is being supported by an an experienced team including Ken Walker, Allan Macaulay, Timothy Rainey and Alan Young with Wendy Edwards.
As far as is known no one has previously run the North Coast 500 route although cyclist James McCallum, completed the route in 31 hours in 2016.
William will be using the run to raise funds for the cancer support charity CLAN.  His fund raising page can be found here:  https://www.justgiving.com/william-sichel
William is currently persuing his record-setting project called "Journey to 750" in which he is attempting to set 750 running records at World, British and Scottish level, including age-group records. His current total is 687.
Live Tracking:  Live.opentracking.co.uk
Website: www.williamsichel.co.uk/blog
Facebook: http://www.facebook.com/WilliamSichelAthlete