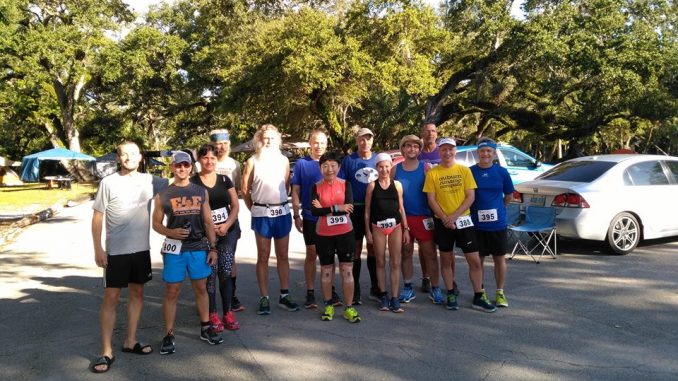 Icarus Florida Ultrafest 2018 is underway in Fort Lauderdale, Florida with 12 runners making up the 6 day field. The race is currently being led by Jeffrey Dimaggio (USA) with 163.62 miles (263.32 km) at just past the 48 hour mark. Second place overall is leading woman, Mara Guler-Cionca (ROU) with 154.56 miles (248.75 km). Second man is Brad Compton (USA) and third is John Geesler (USA).
Second lady is Mariko Takano (JPN) with 112 miles and third lady is Florentina Iofcea (ROU) with 58 miles. The runners had to endure "short sub tropical heavy rains" the first night and we await further posts for more details.
Live results can be found at the link below.
72 hour race starts on November 15th.
Website: Icarus Florida Ultrafest 2018
Live Results
Facebook: www.facebook.com/icarusultra