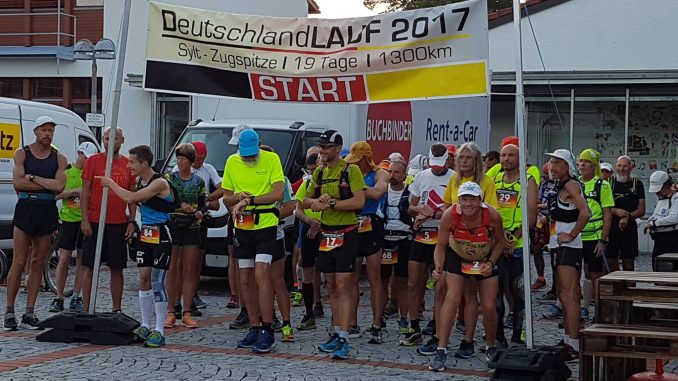 Deutschlandlauf 2017 was a 19 stage 1300 km race from Sylt in northern Germany to the Münchner Haus on Germany's highest mountain, the Zugspitze. The race has solo and team runners and runners could join for a single stage. The race began on 16th of July and finished August 3rd.
The runners  yesterday completed the final stage, after nearly three weeks on the road. The final results have yet to be posted from the last three stages but up until that point Henry Mehder led the men and Wilma Dierx had a clear lead in the womens races.
Results will be posted when announced.
Website: Deutschlandlauf.wordpress.com
Facebook: Deutschlandlauf 2017