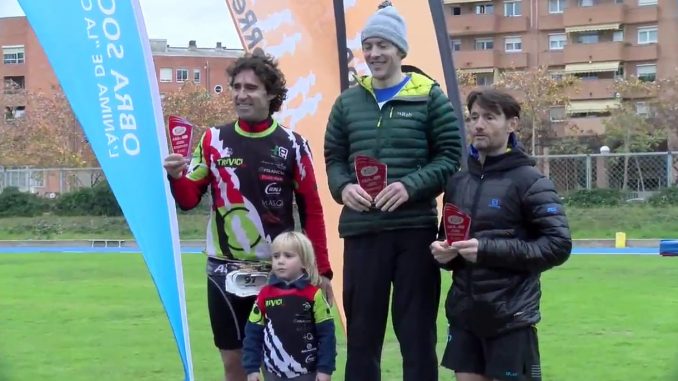 The Barcelona 24 Hour race (24 Hores en pista Corredors.Cat – Barcelona 2018) has just drawn to a close with Scotland's Grant MacDonald (SCO) winning for the second time setting a new pb with 251.24 km in dry but cool conditions. Second place was Miguel Mataix Graci? (ESP) with 244.24 km and Paul Radford was third with 224.1 km
Viktorija Tomashevichiene (LTU) also set a pb to win the women's race with 232 km. Julia Fatton after an easy start gradually climbed through the field to claim second place 2th 228.48 km. British runner Wendy Shaw held off Antje Krause to take the third podium place with 215 km.
The 12 hour was won by Nicol s De Las Heras Monforte 144.45 Km and women's winner was Monica Ferreira with 121.64 Km.
The 6 hour event was won by Mia Bruguera with 80.67 km and Edina Simon won the wome's race with 73.91 km.
Barcelona 24 Hour Provisional Results
| | | | |
| --- | --- | --- | --- |
| Pos | Name | Country | Km |
| Men | | | |
| 1 | Grant MacDonald | SCO | 251.24 |
| 2 | Miguel Mataix Gracià | ESP | 244.24 |
| 3 | Paul Radford | GBR | 224.1 |
| | | | |
| Women | | | |
| 1 | Viktorija Tomaseviciene | LTU | 232.86 |
| 2 | Julia Fatton | GER | 228.48 |
| 3 | Wendy Shaw | GBR | 215.79 |
| | | | |
Website: 24 hores d'Ultrafons en pista – Barcelona
Results: www.championchip.cat/24hores/informes