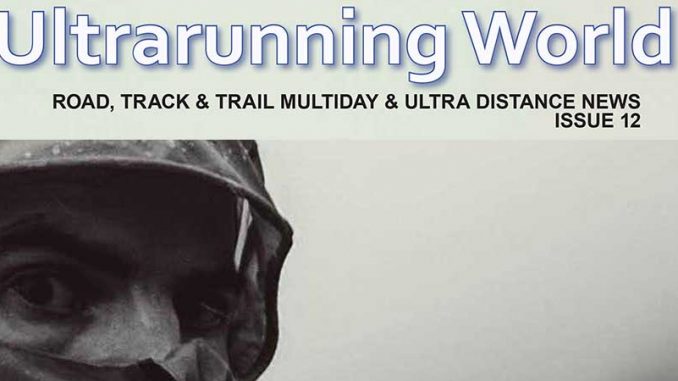 Great news!!! Ultrarunning World Magazine Issue 12 is out today May 23 2018. The latest 72 page edition of the magazine features:
A Winter Bob Graham – Kim Collison
Arc of Attrition – Tim Lambert
Arc of Attrition – Jane Stephens
Rest and Recovery – Shamus J Babcock
Time Will Tell – Sarah Cameron
Billy Butlin JOGLE Part 1 – Stan Jewell
Dipali Cunningham – Grahak Cuningham
Plant-based Eating for Multiday Sport Performance – Annie Weiss
Plus News, Recent Races, The 3100 Diaries and upcoming events.
The latest issue is by subscription only, but its free to subscribe.
Subscribe
Want to contribute something? Material for issue 13 should be sent in by June 14th.
Submissions