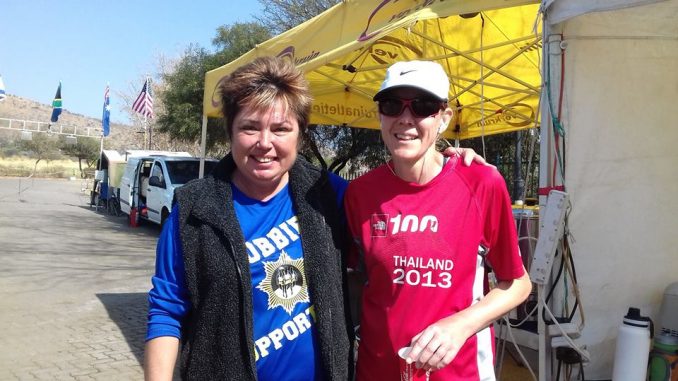 Ultimate Circuits South Africa 2017 – Updates 216 Hours
After 9 days, the first person through a 1000 km at the Ultimate Circuits South Africa 2017 is Israeli multiday specialist Kobi Oren and ended the 9th day with 1020 km.
Fanie Naude lies is second place with 727 km and Martie Boesenberg is in third place with 677 km. Followed very closely by Fred Davis III who has 674 km. Bill Heldenbrand is on 633 km and Ric Marini, who started a few days late, is on 231 km.
In the 10 day race, Tim Stones is on 288 km after 72 hours followed by Carol Nepgen and Jean Nepgen.
Provisional result UCSA Winter Running Festival – First Six Day Race:
Annabel Hepworth 382.5 miles – 613.964 km (PB by 88 km)
Frik du Preez 252 miles – 405.554 km (14th six day career race)
UCSA Winter Running Festival 100 Mile winner is Tobie Reyneke in 23.53.14
UCSA Six Hour provisional result 28 July Morning Johan van der Merwe 64.454 km
Race Links
Online results at: Wrightracetiming
Race website: Stefanroodt.co.za/
Facebook: Ultimate Circuits South Africa
Runners Pages
Facebook: Kobi Oren
Facebook: Bill Heldenbrand
Facebook: Fanie Naude
Facebook: Fred Davis 111
Facebook: Martie Boesenberg
Facebook: Annabel Hepworth
Facebook: Frik du Preez