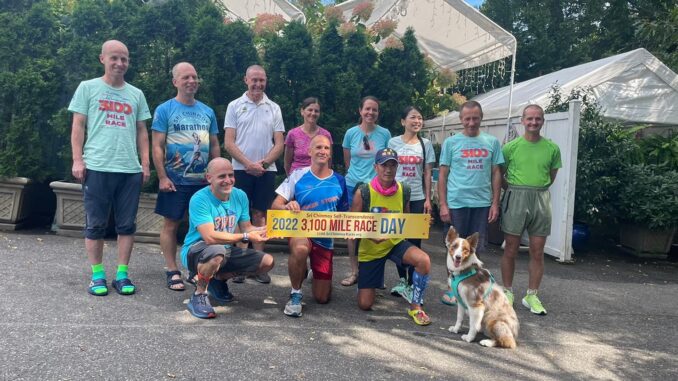 The 26th Annual Sri Chinmoy Self-Transcendence 3100 Mile Race got underway at 6am local time this morning on its traditional course in Jamaica, Queens with 11 runners.
There are live webcams at the race until the course closes at midnight local time. New York is 5 hours behind UK time.
Currently the scoreboard shows wei Ming Lo leading after 14 hours.
Wei Ming Lo (TWN) 67
Andrea Mercato (ITA) 65
Ashprihanal Aalto (FIN) 64
Vasu Duzhiy (RUS) 62
Stephen Redfern (AUS) 61
Ananda Lahari (SLO) 59
Susan Marshall (NZL) 58
Nina Huang Lan Yang (TWN) 55
Stutisheel Lebedyev (UKR) 55
Kaneenika Janacova (SLO) 54
Kobi Oren (ISR) 27
Race website: 3100.srichinmoyraces.org
Instagram: @scmtny