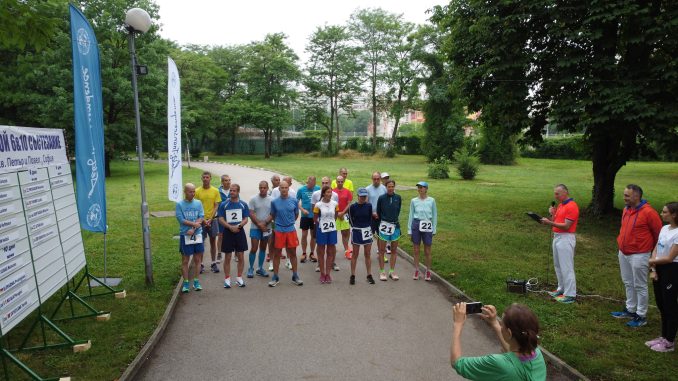 The Sri Chinmoy 10 day race in Sofia, Bulgaria is underway after starting on June 7th. Current leader according to the race website after Day 1 is the Self-Transcendence 3100 Mile Race record holder Ashprihanal Aalto (FIN) with 176km. In second is Todor Dimitrov (BGR) and third is last years 3100 mile winner Andrea Marcato (ITA).
Womens leader is Ilvaka Nemcova (CZE), fourth overall with 134km. In second is Nayaja Perugini (ITA) and third is Svyatlana Yarats (BLR).
The race is packed with experienced runners including six 3100 mile runners and Radi Milev (BUL), the 74 year old veteran of many multiday campaigns.
The 6 day race starts on June 11th.
Race website www.srichinmoyraces.bg