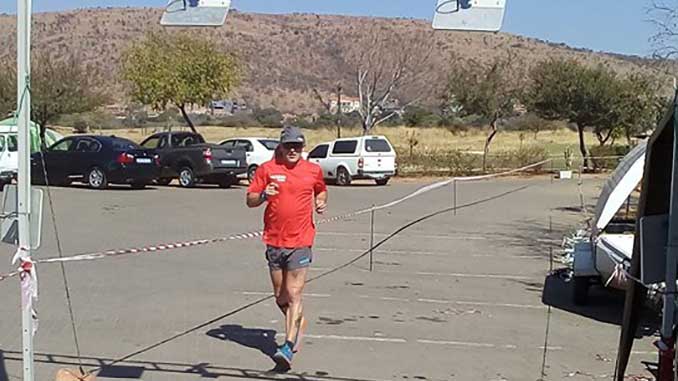 Ultimate Circuits South Africa 2017 – Updates 11 Hours
The Ultimate Circuits South Africa 2017 1000 mile race kicked off this morning 9:00 local time, the first 1000 mile race in South Africa, and is currently at the 11 hour point of this 16 day race. Israeli record holder Kobi Oren is making his debut at this distance as are all the runners who are all experienced at the 6 day distance and are making the brave step towards this next diffcult challenge. Fanie Naud has run 430 km at the Running Festival Johannesburg 6 day race 2016 and Martie Boesenberg ran 357 km at the Capital Classic in Pietermaritzburg, 2016.
Australian Annabel Hepworth won the Capital Classic in 2016 with 525 km and now leads the field in this 6 day event, though of course its very early days.
| | | | |
| --- | --- | --- | --- |
| Pos | Name | Nat | Km |
| | 1000 miles | | |
| 1 | Kobi Oren | ISR | 102 |
| 2 | Bill Heldenbrand | USA | 82 |
| 3 | Fanie Naud | RSA | 79 |
| 4 | Fred Davis | USA | 78 |
| 5 | Martie Boesenberg | RSA | 73 |
| | | | |
| | 6 Day | | |
| 1 | Annabel Hepworth | AUS | 89 |
| 2 | Frik du Preez | RSA | 57 |
| 3 | Magda Vermaak | RSA | 12 |
| | | | |
Live results at: Wrightracetiming
Race website: Stefanroodt.co.za/
Facebook: Ultimate Circuits South Africa