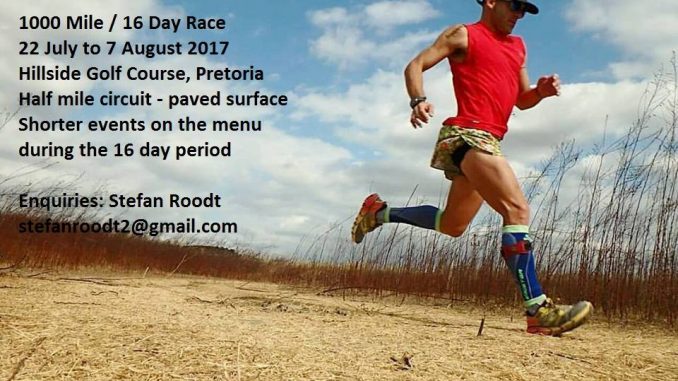 Ultimate Circuits South Africa 2017 Winter Running Festival will take place starting with the 1000 mile race on July 22nd. With multiple options, Race Director Stefan Roodt said there were 42 events with different date permutations.
Stefan has been involved with multiday events in South Africa for several years now and his contact details are on the race website at the link below for more questions. Entry details are also on the site.
This is a great opportunity to take in a 1000 mile race as there are so few in number at this time. Kobi Oren, the Israeli record holder will be participating and entries are coming in.
Event details
Other Race Info:
There is a small restaurant about 40 yards from the aid station.
There is a small shopping complex 500 yards from the timing station. Restaurants and a Spar which has everything a runner may need

Showers roughly 25 yards from the track

First Aid provided
Tents for hire.
Average temps for Pretoria in July are 13ºC/55ºF