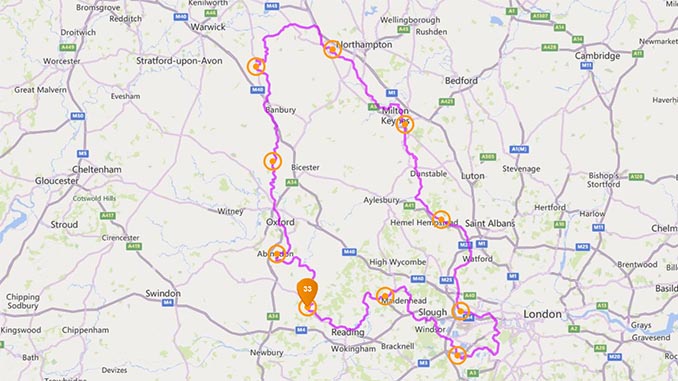 Last weekend saw the finish of the Thames Ring 250, a 250 mile, 100 hour multiday race around London. Organised by Challenge Running, the event saw 46 starters at Streatley on June 23rd and such was the nature of the challenge that only 14 runners made it back to the finish line where the race began.
Starting in Streatley-on-Thames the course follows an anti-clockwise loop East along the Thames, up the Grand Union Canal and over to the Thames via the Oxford Canal and back to the start on a course almost entirely on canal and riverside paths.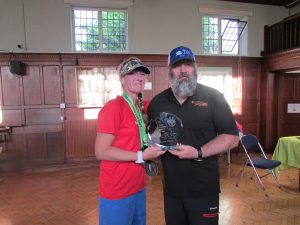 First to cross the line was Guy Bettison, winner of last year's Tunnel Ultra, in 62:50:56 after leading from the early stages. Second was Andy Persson who also finished the Tunnel last year finishing in just under 75 hours. Joint third were John Gilman and Dimitrios Kechagioglou (GRE). John has seen a lot of the River Thames as far as ultras go and Dimitrios is very experienced having run his first Spartahlon in 1997.
Naomi Moss (coached by RD Lindley Chambers) was the only woman of four starters to make it to the finish line finishing in 81:47:08, seventh place overall.
| | | |
| --- | --- | --- |
| Pos | Name | Time |
| Women | | |
| 1 | Naomi Moss | 81:47:08 |
| | | |
| Men | | |
| 1 | Guy Bettison | 62:50:56 |
| 2 | Andy Persson | 70:53:31 |
| 3 | John Gilman | 74:54:45 |
| | Dimitrios Kechagioglou | 74:54:45 |
| 5 | Paul Mason | 76:22:12 |
| | Nathan Taylor | 76:22:12 |
| 7 | Martin Illot | 83:06:10 |
| 8 | Colin Crowhurst | 83:26:59 |
| 9 | Mathew Bowers | 84:20:53 |
| 10 | Ian Chilley | 91:15:39 |
| 11 | Steven Whitmore | 95:39:34 |
| 12 | Ernie Jewson | 96:20:38 |
| | Chris Lamb | 97:19:05 |
| | | |
Links
Race website
Tracking
Facebook