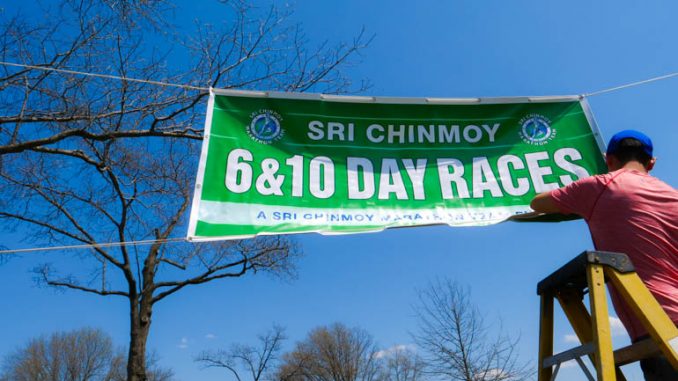 The Twenty-Second Annual Sri Chinmoy Ten Day Race started today, Monday, April 17 at 12:00 noon, EDT. Forty or so runners began the 240 hour non-stop journey today in Flushing Meadow Park in Queens, New York.
Utpal Marshall has been trying to capture something of the spirit of the event in a pre-race visit to the Park yesterday. Talking to runners and organisers he brings the event to life for those of us unable to attend with his daily videos. His latest video, I feel Ready For It are the words of World Runner Jesper Olsen who returns to New York to hopefully improve on his last performance here.
We wish all the runners, crew and organisers a great and fulfilling race.
Race website: us.srichinmoyraces.org
Utpal's daily news – Perfection-Journey.org
Multidays.com The home of multiday running news and events.