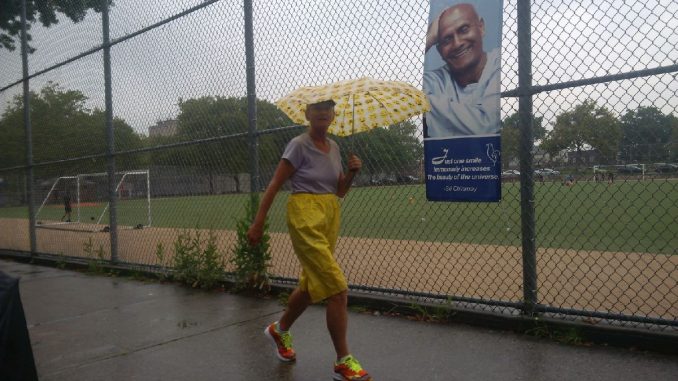 Self-Transcendence 3100 Mile Race 2017 – Daily Updates – Day 51
Daily Diary
Monday 7th August. – Day 51
Well the weather finally broke and it rained on and off, and was cold.
A day devoted to monitoring, cheering, calculating finishing times for both Harita and Yolanda. They started out the needing 86 and 109 laps respectively to finish inside the 52 days.
Harita's father has flown in from New Zealand last night and he will proudly witness his daughter finish the 3100 miles at her first attempt, and might tempt her to do those extra 13 laps to 5000 kms.
In what was a very hard day battling with the rain, they both look certain to provide great late excitement.
Smarana and Nidhruvi seem to thrive in the cooler conditions, and don't let the rain bother them, covering 119 and 98 laps respectively.
Crew Chief
Race Links
Race website: Self-Transcendence 3100 Mile Race
Live webcam
Race Charts: Race charts and statistics
Utpal Marshall's Perfection-Journey Day 51 The Race of Life
Yolanda Holder Facebook
Race photos 2017
Sri Chinmoy Ultra race photos
Sri Chinmoy's website: Sri Chinmoy.org