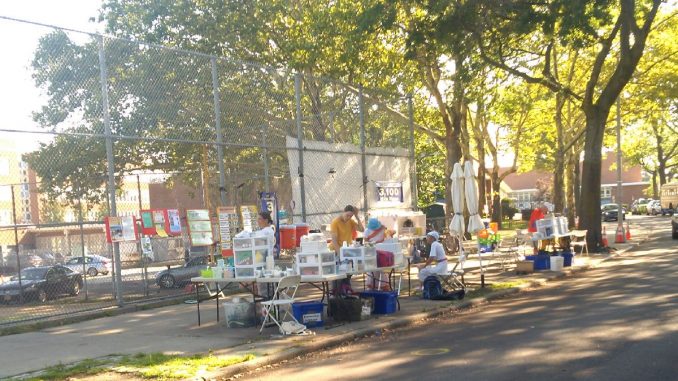 Self-Transcendence 3100 Mile Race 2017 – Daily Updates – Day 45
Daily Diary
Tuesday 1st August – Day 45
Temp reached around 89F into the early afternoon, so a little on the hot side, but a balmy evening means most are able to perform well.
Ans to Day 45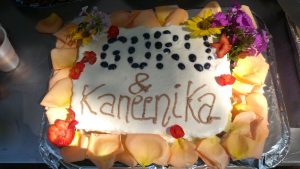 1) – top performance with another 121 laps
2) – no but second with another 119 laps and yes passes Nirbhasa to go into 2nd place by 4 laps or 2.2 miles.
3) – just a little bit as he drops to 111 laps, but noticeably rallies late on as it is pointed that the lady is true World class, on track to shatter the the womans record, he is 2 days ahead of his previous run in 2015. Nothing to do with his performance.
4) both ahead of their daily targets by 2 laps each.
This was moving day and very busy.
Also Kaneenika celebrated her "naming" with a wonderful cheesecake. But no time to stop for photos nor to cut it.
Crew Chief
Self-Transcendence 3100 Mile Race Results Day 45
| | | |
| --- | --- | --- |
| | Men | Day 45 |
| 1 | Vasu Duzhiy | 2961 |
| 2 | Nirbhasa Magee | 2853 |
| 3 | Smarana Puntigam | 2483 |
| 4 | Andrey Andreev | 2413 |
| 5 | Sergey Kuzmin | 2381 |
| 6 | Ananda-Lahari Zuscin | 2188 |
| | Women | |
| 1 | Kaneenika Janakova | 2855 |
| 2 | Harita Davies | 2686 |
| 3 | Yolanda Holder | 2669 |
| 4 | Nidhruvi Zimmerman | 2341 |
| | | |
Race Links
Race website: Self-Transcendence 3100 Mile Race
Live webcam on Youtube
Race Charts: Race charts and statistics
Utpal Marshall's Perfection-Journey Day 45 To better ourselves
Yolanda Holder Facebook
Race photos 2017
Sri Chinmoy Ultra race photos
Sri Chinmoy's website: Sri Chinmoy.org