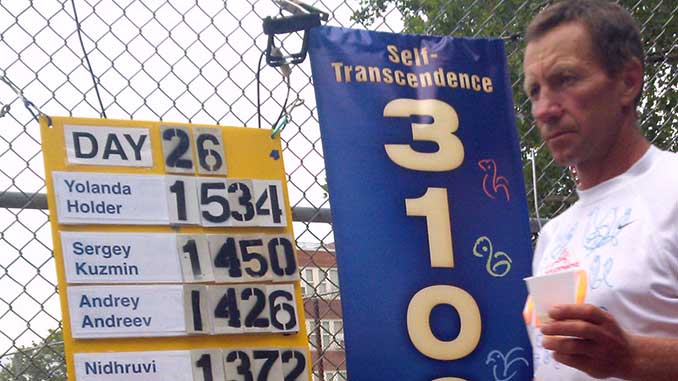 Self-Transcendence 3100 Mile Race 2017 – Daily Updates – Day 26
Daily Diary
Thursday 13 July – Day 26
Another glorious start but it soon warms to be the most humid so far. So a hard day till the sun sets. We wait late into the evening for the main highlight of the day as Harita and Yolanda reach half way.
Harita in 25 d 16 h 08 m 28 s
Yolanda in 25 d 16 h 13 m 20 s
4 mins 52 secs separates them. They end the day on the same lap.
Most put in an average shift which is good considering the conditions.
Lower down the field both Andrey and Nidhruvi have better days.
So, at half way the first three, Vasu, Nirbhasa and Kaneenika are well ahead. Smarana is also ahead and winning his battle with badly blistered feet. Harita and Yolanda are just ahead of the required pace, with nothing "banked" for any really bad day, but both are looking very strong and composed.
New web cam up and running.
Food continues to astound in variety and quality.
Crew Chief
Multidays.com The home of multiday running news and events.