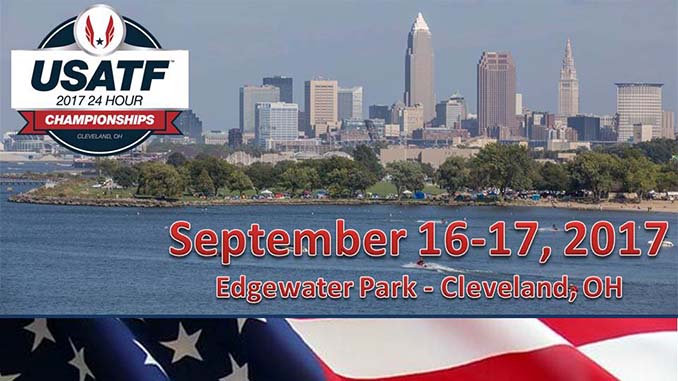 NorthCoast 24 Hour Endurance Run National Championships 2017 
Known as NC24, the NorthCoast 24 Hour Endurance Run is celebrating its 9th running on September 16-17, 2017.  For its first 7 years, NC24 was planned, organized, and staffed by the Medina County Road Runners under the direction of Dan Horvath.  In 2016, Dan retired and helped make a successful transition to Vertical Runner Race Management to ensure that NC24 will live on.
With a slightly altered course due to new construction the course is now .8822 mile closed loop on 10' wide asphalt and very little elevation change.
Over 150 runners will be taking part this year. On the women's side, endurance legend Connie Gardner looks to attack some big goals while Tara Langdon looks to continue her strong comeback. Emily Collins had a strong showing at Olander 24 just a few weeks ago.
The men will include annual participant and National standout Harvey Lewis as well as Adrian Stanciu who pushed 150 miles at the World Championships . They are joined by Serge Arbona, Amos Desjardins and a great crowd and who will win is anybodys guess.
Also deserving a mention are Jenny Hoffman and Sue Scholl the winner of 2013 NC 24 with a 125 miles in his thoughts on the womens contenders.  Race starts 12:00 noon local time.
Check out the entrant listing:
http://verticalrunnerrm.com/2016-north-coast-24-participants.html
Live results: verticalrunnerrm.com/race-monitor.html