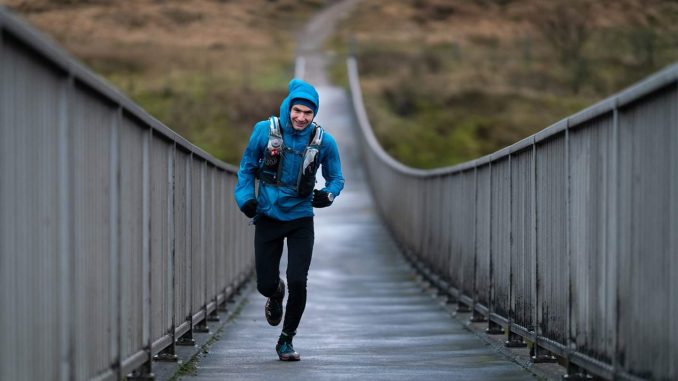 The Montane Spine Race 2019 got underway this morning at Edale in the Derbyshire Peak District, with about 123 runners starting the 268 mile journey along the Pennine Way.
Early frontrunners are led by Eugeni Roselló Solé, Kevin Hadfield and Gwynne Stokes. Jasmiine Paris is currently in second place overall with Shelli Gordon and Gabriele Kenkenberg the early women leaders. Theres a long way to go and everything will change.
Jim Mann set a new course record for the Montane Spine Challenger of 22:53:28. Finishing around 7 am he finished ahead of the previous record holder Wouter Huitzing who has just finished in second place in 25:57:27. Howard Dracup is currently in third.
Carol Morgan leads Jenny Yeo and Jen Scotney in the womens race.
Photo by Harsharn Gill
Follow Live tracking on the race Montane Spine website.
Updates on Facebook.