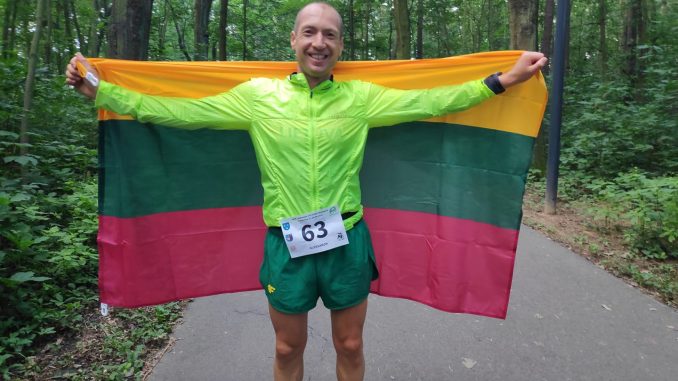 Aleksandr Sorokin Sets New World 24 Hour Record and latest news from UltraPark Weekend
Aleksandr Sorokin, who set the 100 mile world record in April this year has broken the world 24 hour running record at UltraPark Weekend in Poland today with 309,399 km, surpassing Yiannis Kouros' 1997 world record of 303.
Second placed Andrii Tkachuk of Ukraine finished with 295,363 for the third best time ever at 24 hours.
Sorokin was the World champion in 2019 running 278.972 km at Albi in France after edging out Tamas Bodis (HUN). In April 2021 at the Centurion Track 100 in Ashford, Kent Sorokin set his new 100 mile world record and then carried on to set a new 12 hour world record of 170.309 km.
The closest anyone has got to Kouros before today was Yoshikazu Hara (JPN) who ran 285.366 km in Taipei (TPE) in 2014. Sorokin's 30 km improvement on his Albi performance is simply astonishing.
UltraPark Weekend features the Polish 48 Hour Championships, UltraPark 24 hour Polish Championships and the Supermaraton 100 km Polish Championships. The 48 hour has about 2.5 hours to go and is being led by Micha? Koziarski  (352 km) and Marlena Radziszewska (305 km). The 100km race was won by Dariusz Nozynski in 6:30:26 and current leading lady is Adrianna Czyzowska.
The Polish 24 hour Championships were won by Andrzej Piotrowski 270,905 km and first woman was Patrycja Bereznowska with 241,571 km.