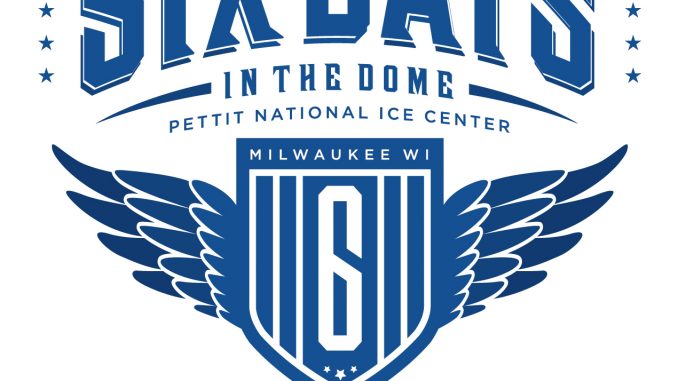 6 Days In The Dome 2019 got underway on Sunday August 25 (6-day) race at Noon. The venue is the Pettit National Ice Center in Milwaukee and the course is a narrow circuit around the ice rink. There were 24 and 48 hour events taking place before the 6 day started with Zach Bitter (USA) setting new 100 mile and 12 hour world records. His 100 mile time was 11:19:18, 9 minutes inside the old record set in 2002 by Oleg Kharitonov.
In the 48 hour Oliver Leblond with 368.0678 km was first man and Jasmine Chiaramonte was first woman with 298.0019 km.
Two British runners are taking part in the 6 Day, Adrian McDermott and William Sichel.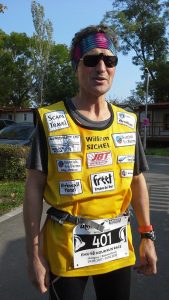 Multiday events have become William's speciality over the years with the 6 Day event being a particular favourate and one William has done well at, with three outright wins and five performances of 800km/500miles or further, with a life time best of 532 miles set in Hamm, Germany in 2008.
"I've always enjoyed the challenges posed by the very long, multiday races and they seem to suit me mentally and physiologically. I seem to be able to hold a pace for very long periods of time without slowing down much and I can remain strong until the end.   This counts for a lot in events of this type."
William's main goal in this event, his 110th ultramarathon, is to attempt to break the current overall (all surfaces) World record for the greatest distance run in six days, by someone in his age-group (over 65).  Currently the overall record stands at 451.84 miles/727.176 km – a daily average of 75.3 miles a day. The indoor record is375.22 miles/603.856km. William is currently in 16th place with 150 miles/241 km.
Current leaders in the 6 day just after 44 hours are Dave Proctor (CAN) and Connie Gardner (USA).
| | | | | |
| --- | --- | --- | --- | --- |
| Pos | Name | Ctry | Miles | Km |
| Men | | | | |
| 1 | Dave Proctor | CAN | 210 | 338 |
| 2 | Joe Fejes | USA | 209 | 337 |
| 3 | Johnny Hällneby | SWE | 201 | 324 |
| 4 | Mick Thwaites | AUS | 200 | 321 |
| 5 | Bob Hearn | USA | 184 | 297 |
| | | | | |
| Women | | | | |
| 1 | Connie Gardner | USA | 172 | 277 |
| 2 | Sandra Villines | USA | 149 | 241 |
| 3 | Karla Kent | USA | 136 | 219 |
| 4 | Sally Libonati | USA | 136 | 219 |
| 5 | Jean Hofschulte | USA | 133 | 215 |
| | | | | |
Website: 6 Days In The Dome