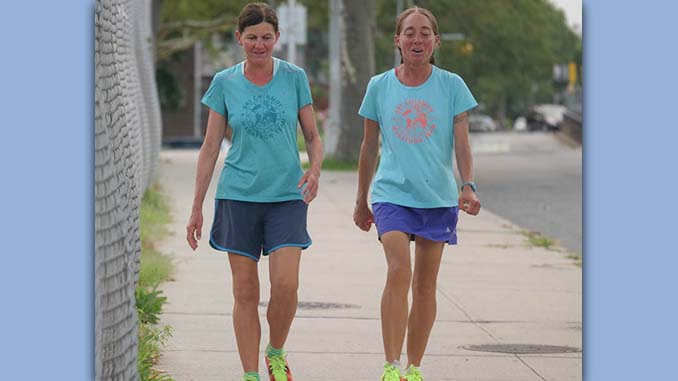 Self-Transcendence 3100 Mile Race 2017 – Daily Updates – Day 48
Daily Diary
Friday 4th August – Day 48.
Just as we are about to set up, the heavens open and torrential rain for 2 hours. To say it is challenging for runners, crew, and organisers, is a slight understatement, but although very soggy the show goes on and by 8 am the skies clear and another cracking day for running emerges.
Also emerging on the start line is Vasu, who during most of the heavy downpour does 13 laps which will take him up 5000 kms in a time of 47 days 2 hrs 11 mins 59 secs.
Kaneenika and Nirbhasa have 115 laps and the finishing day, for them, will be tomorrow.
Both look really strong, and with Nirbhasa's mother, sister and brother Keith arriving early evening, he will have full crewing till the finish.
Harita and Yolanda stay bang on their targets with 110 and 113 laps respectively.
The cooler weather seems to suit Nidhruvi and she posts 98 laps, yet another high 90 lap performance, and passes 2500 miles. Will she manage to post a 100 lap day?
Crew Chief
Race Links
Race website: Self-Transcendence 3100 Mile Race
Live webcam
Race Charts: Race charts and statistics
Utpal Marshall's Perfection-Journey Day 48 Victory Supreme
Yolanda Holder Facebook
Race photos 2017
Sri Chinmoy Ultra race photos
Sri Chinmoy's website: Sri Chinmoy.org