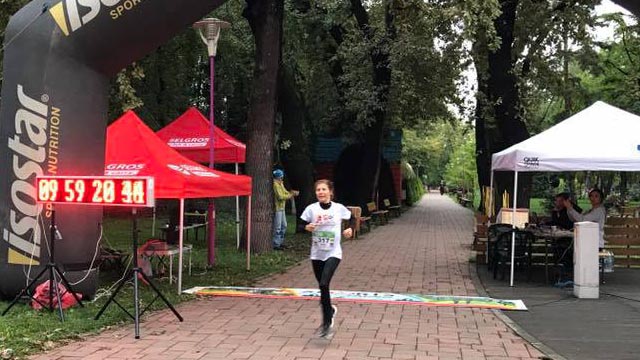 The Super 24 Hour International Ultra Running Race (S24H) is taking place in Timisoara in "Ion Creanga" Children's Park, Romania on a 1236 meter asphalt loop. The S24H features 48/24/12 hour races plus a relay.
Mara Morosan led from the beginning and covered 100k in less than 10 hours and is in second place at the moment. Currently Ireland's Fionnuala O'Mara is leading overall with 254 km and leading man Andre Szell is on 242 km.
In the 24 hour Sebastian Florin Ionita leads the men with 139 km and Floricica Neascu leads the women with 113 km.
Website: S24h.ro/en
Live results: Googledocs
Facebook: S24H