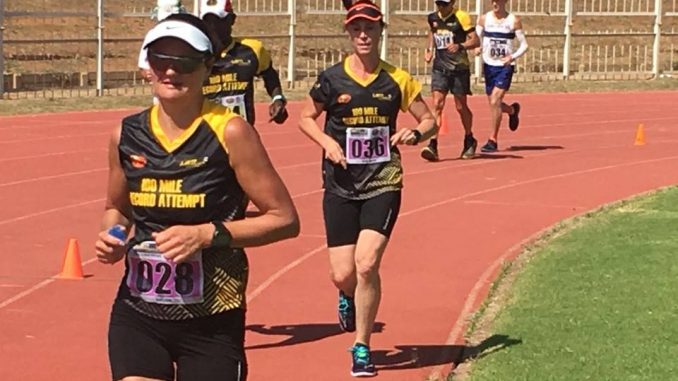 The Pietersburg Road Runners 24 Hour & 100 Mile Race got underway this morning at 8 am. Organised as an opportunity to raise the profile of ultrarunning in South Africa and to improve some long standing records, the event features some talented ultrarunners.#
Already a new SA W35 (woman's) record of 62 km in 6 hours was set by Daleen Cilliers and Martinique Potgieter set a new womens SA record for 6 hours of 64 km.
Currently the race is led by Lucas Nonyana at the 9 hour point.
| | | | |
| --- | --- | --- | --- |
| Pos | Name | Country | Miles |
| Men | 24 hour | | |
| 1 | Lucas Nonyana | RSA | 73.07 |
| 2 | Peter Muthubi | RSA | 68.5 |
| 3 | Oleg Kharitonov | | 68.3 |
| | | | |
| Women | 24 hour | | |
| 1 | Martinique Potgieter | RSA | 54.6 |
| 2 | Daleen Cilliers | RSA | 53.1 |
| 3 | Cornel Metcalfe | RSA | 49.4 |
| | | | |
Current results
Photo's by Stefan Roodt