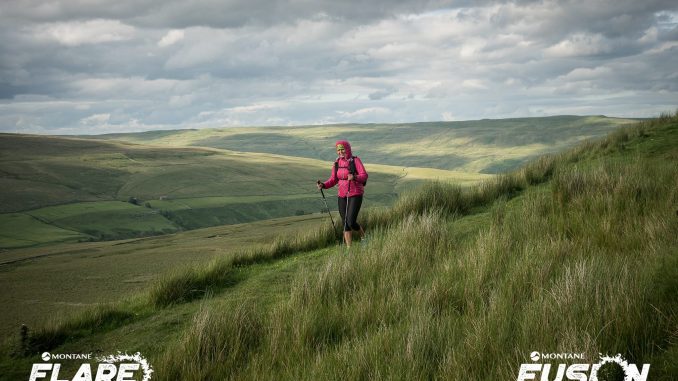 Montane Spine Race 2017 – Fusion & Flare Updates
The MONTANE® Spine® Fusion is the summer version of the original MONTANE® Spine® Race. A non-stop, 7 day, 168hr race from Edale to Kirk Yetholm encompassing the entire Pennine Way. The event requires runners to be self-reliant though it does provide checkpoints in familiar locations such as Hebden Bridge, Hardraw, Middleton-in-Teesdale, Alston and at Bellingham.
The 2017 the MONTANE® Spine® Fusion started on Saturday 24 Jun 2017 at 0800hrs and will finish on Saturday 1 July 2017. Currently the race leader is Richard Lendon (GBR)  followed by Franz Meiser (GER) and Gary Morrison (GBR) is in third place. Stephanie Le Men (FRA) is the only remaining woman and is currently in 13th place having left Checkpoint 2  2 hours ago.
The MONTANE® Spine® Flare is a 108 mile race with a cutoff of 60 hours race from Edale to Hardraw, covering the Southern part of the Pennine Way with highlights including Kinder Scout, Malham Cove & Pen-y-Ghent.
Mark Denby and Lisa Wallis, the leaders of the Flare, have reached the finish with seven runners still on the course. Nine retirements from a field of  25 starters.
Links
Tracking of both events can be found at: Live.opentracking.co.uk/spinefusion17/
Website: Thespinerace.com
Facebook: www.facebook.com/TheSpineRace