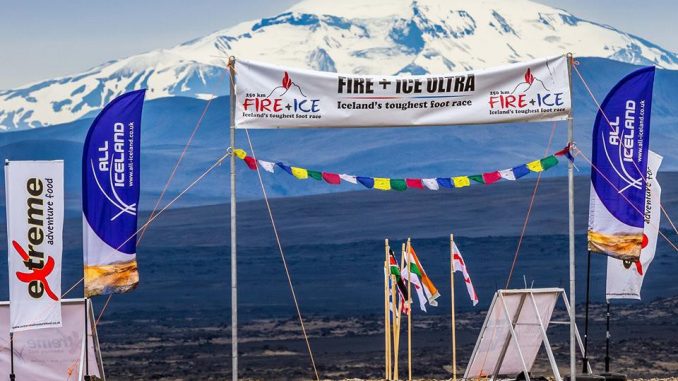 The Fire & Ice Ultra 2017 is a 250 km, 6 day stage race starting at Race HQ, Akureyri,  in Northern Iceland. Runners are self-supported throughout the event only being provided with tents and hot water.
Yesterday featured a long day of 70 km and today, Stage 4, was a marathon distance. Results havent been posted for the last two days due to the remoteness of the event.
Tomorrow, Friday, is Stage 5 and a 38 km run and the event concludes on Saturday with a 20 km run.
Organised by Race Director Dave Annadale, the Fire & Ice Ultra features spectacular scenery and natural phenomena that promise an unforgettable experience.
Race Links
Website: Fireandiceultra.com
Facebook: FireandIce.ICELAND