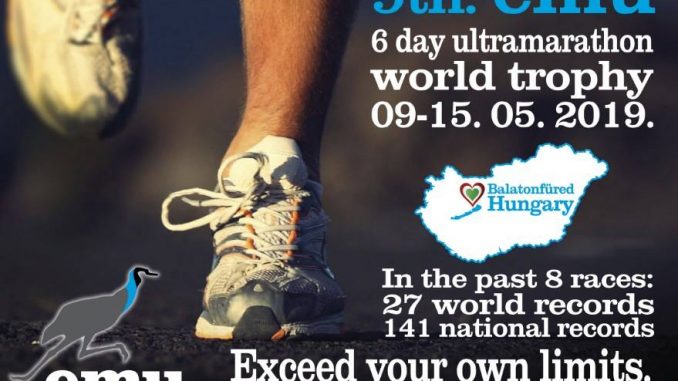 The EMU 6 Day Ultramarathon World Trophy 2019 has just entered its second day and these were the leading runners at just after 24 hours.
Weather conditions were very wet in the early stages and photos earlier suggested conditions had improved. The race webcam doesn't appear to running at the moment and the live results, at least for me, are intermittent with the leaderboard not showing some of the time.
The leaders have put in some big numbers and its going to be exciting how the race unfolds with some very experienced runners making  a much more modest start 16-17 runners were over 100 miles for day one. Very impressive.
Tiziano Marchesi has a 48 hour best of 413 km and will be wondering himself how that will scale to a 6 day. Johan has a best of 815 km and the capacity for me if things go right and Dan is also making his debut at 6 days after having a shot at the JOGLE earlier this year.
The womens race looks to be a very close affair this year with Sumie Inagaki creating a cushion for herself on Day 1 with Joanna Biala, Tina Andersen and Kristina Palten making good starts.
| | | | |
| --- | --- | --- | --- |
| Pos | Name | Ctry | Km |
| Men | | | |
| 1 | Tiziano Marchesi | ITA | 216.876 |
| 2 | Johan Van der Merwe | RSA | 211.315 |
| 3 | Dan Lawson | GBR | 207.608 |
| | | | |
| Women | | | |
| 1 | Sumie Inagaki | JPN | 183.510 |
| 2 | Joanna Biala | POL | 166.828 |
| 3 | Tina Andersen | DNK | 152.925 |
| | | | |
Live results: Korido.eu/2019Unix_result
Facebook: EMU 6 day race