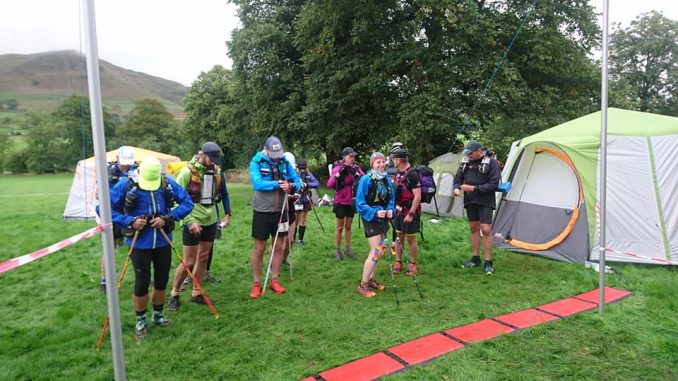 Deadwater 2018 has reached the final day in its journey from Kielder on the Scottish Border and which finishes close to Chester Castle on the Welsh border, a distance of some 235 miles over six stages .
Of the 16 starters there are 10 remaining runners led by John Parkin.
John has a substantial lead and is looking like he will be first to cross the finish line in a few hours. Jo Kilkenny leads the women ahead of Claire Bishop.
Below are results from Day 5
Final results later.

Deadwater 2018 Day 5

Pos
Name
Gen
Time
1
John Parkin
M
39:26:35
2
Paul Nelson
M
42:04:25
3
Andy Robertson
M
45:23:36
4
Gregory Crowley
M
49:53:09
5
Jo Kilkenny
F
66:29:09
6
Timothy Downie
M
68:48:59
7
Alasdair Moore
M
68:54:35
8
Kevin Otto
M
69:36:47
9
Andy Cole
M
73:34:56
10
Claire Bishop
F
73:55:12
 
 
 
 
Live tracking: Tracking.racedrone2.net/?deadwater
Website: Deadwater.run/