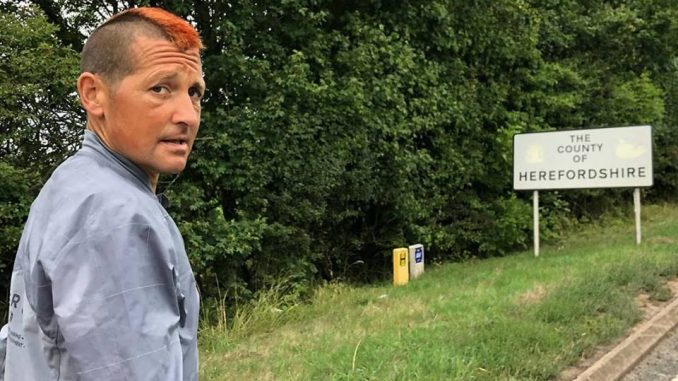 British 24 hour international, Dan Lawson set off from John O Groats on August 13th at 6:00 am and is currently in the Mendip Hills south of Bristol. This morning his crew said he had 198 miles to go with just over two days to arrive at Lands End to break the current official Fastest Known Time (FKT) set by Andrew Rivett in 2002 in 9 days 2 hours and 26 minutes.
Latest blog post by Dan indicates he has abandoned his attempt and is currently resting before deciding whether or not to continue to Lands End.
According to Wikipedia, the traditional distance by road is 874 miles (1,407 km)  which required Dan to run at an average speed of 3.8 mph. With sleep and toilet breaks this rises to about 4.5 miles an hour and in real terms requires over 90 miles a day for the duration. Only 3 British men have exceeded that pace in modern multiday history according to Andy Milroy's stats at 6 day races.
This was a great attempt by Dan and a phenomenal effort by his team and supporters.

Dan's tracker: live.opentracking.co.uk/fktdanlawson/
Dan's Facebook page: www.facebook.com/dan.lawson
Dan Lawson website: www.danlawson.life
Instagram: www.instagram.com/therunningdan/