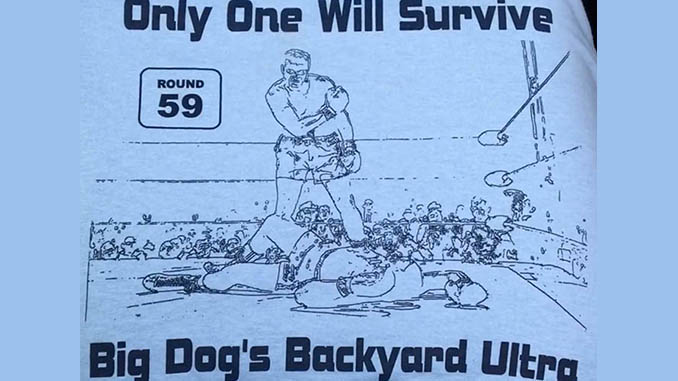 One of the highlights of the Autumn is Big Dog's Backyard Ultra, a Last Man Standing type of event hosted by Lazarus Lake in Bedford County, Tennessee. The course is a 4.1 mile loop which the runners have to complete in an hour. This is repeated until the last person completes a lap on their own and is the last man standing. In 2017 Guillaume Calmettes set a new record by running 59 laps, 246 miles.
There were 70 starters on Saturday 20th October and after 24 hours that number was reduced to 30 and by the end of 48 hours that number had been whittled down to five. Guillaume stopped at 54 laps with an injury but the race continued with Greg Salvesen reaching 56 laps (233 miles) and Gavin Woody at 65 laps (270 miles).
With Gavin Woody out, that still left two runners responding to the bell, Courtney Dewaulter and Johan Steene. Courtney is one of the strongest women on the US trail running scene at the moment having broken the Moab 240 mile record last year by 10 hours, set a new US women's 24 hour record and this year won the women's category of Western States finishing in 12th place overall. After 67 hours of running (279.168 miles), Courtney pulled the plug leaving Johan Steene from Stockholm, Sweden to be the last man standing after 68 laps and 283.335 miles.
Sandra Cantrell videod the start of each loop and Johan's finish where he said "This is magic happening here, never forget that. Thank you so much".
Facebook Big Dog's Backyard Ultra
Results: My Race Result