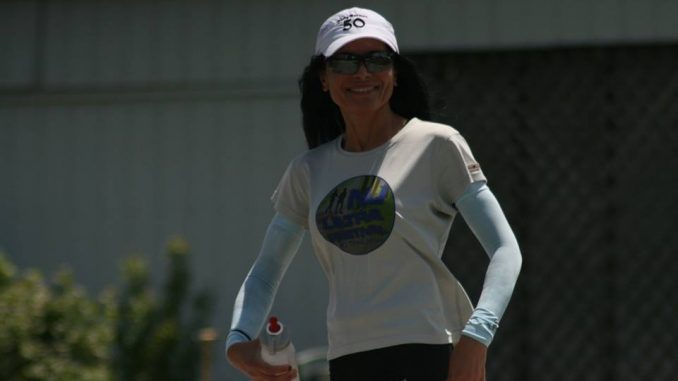 The 3 Days At The Fair 2017 ultrarunning festival at the Sussex County Ground, New Jersey, is currently taking place.
Race Director Rick McNulty has posted  results from the 55 hour mark of the 42 starters.
Women are in first and third places overall with Carilyn Johnson leading the race with 167 miles and Ella Roberta Lombardi, second lady, currently third overall.
Results are updated every few hours or so and the link to a spreadsheet can be found on the race Facebook page at the link below.
| | | |
| --- | --- | --- |
| Pos | Name | Miles |
| Women | 6 Day | |
| 1 | Carilyn Johnson | 167 |
| 2 | Ella Roberta Lombardi | 163 |
| 3 | Darlene Kresse | 135 |
| | | |
| Men | Day | |
| 1 | Jeffrey Dimaggio | 164 |
| 2 | Fred Murolo | 161 |
| 3 | Christopher Regan | 153 |
| | | |
Race Facebook
Race website: 3 Days At The Fair