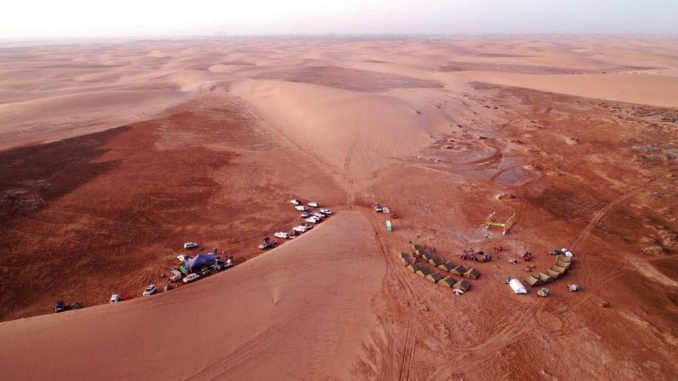 The Namib Race 2022 is a 250km/155 mile 6 day stage race across the Namib Desert in the Erongo region and within the Namib-Naukluft National Park and finishes on the shoreline close to Swakopmund, which is the host town for the event.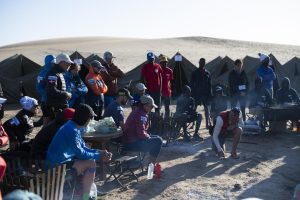 The Namib Race 2022 racers started this morning.  The 4 Deserts Ultramarathon Series, hosted by Racing The Planet, has begun with the start of the Namib Race with 41 racers taking on the oldest desert in the world. After a delayed start due to fog, the race started at 8:30 am under a misty sky, a temperature of 12C (54F) and nearly 90% humidity.  Steffan Steiner of Switzerland said at the start "I can't wait to get started. I have been ready for two days."
Todays stage is nearly 39 kilometers or 24 miles with a combination of some running along the Skeleton Coast, salt pans and a hard-packed riverbed. The elevation gain is expected to be minimal in the first stage of this Desert race. Stages 1-4 are about this distance with stage 5 being the Long March, about 80km, and the 6th and final stage a short 6 mile run.
Updates, photos and results on the race website. Racingtheplanet.com/namib