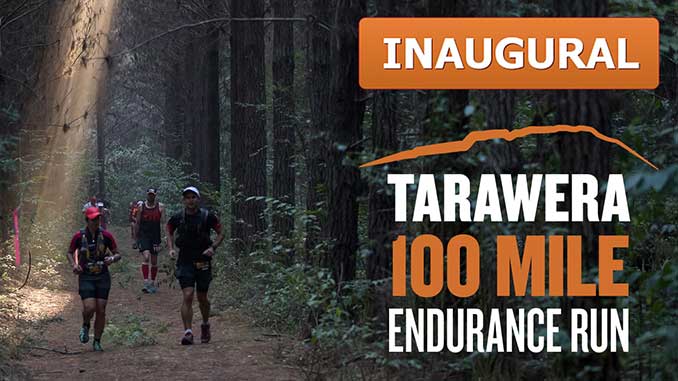 The Tarawera Ultramarathon 2018 in New Zealand has become a popular go-to race for many international trail runners. This weekends racing offered four events with the inaugural 100 miler taking place this year along with the 102/87/62 km races. The events have different starting points and all finish in downtown Rotorua.
British runner Adrien Prigent won the 100 mile race with Sally MacRae (USA)  the first female home.
The 100 km was won by Dylan Bowman (USA) in 8:27:41 and Kelly Wolf (USA) won the womens race in 10:08:45.
Vajin Armstrong (NZL) won the 62 km event by 8 seconds in 5:36:18 and 17 year old Lucy Bartholomew (AUS) was first woman, third overall in 5:37:34.
| | | | |
| --- | --- | --- | --- |
| Pos | Name | Ctry | Time |
| Men | 100 miles | | |
| 1 | Adrien Prigent | GBR | 19:38:32 |
| 2 | Grant Guise | NZL | 20:08:32 |
| 3 | Andy Palmer | ? | 20:48:08 |
| | | | |
| Women | 100 miles | | |
| 1 | Sally McRae | USA | 21:11:10 |
| 2 | Hannah McRae | AUS | 21:42:39 |
| 3 | Jean Beaumont | NZL | 23:54:55 |
| | | | |
| Men | 102 km | | |
| 1 | Dylan Bowman | USA | 8:27:41 |
| 2 | Cody Reed | USA | 8:36:34 |
| 3 | Sam McCutcheon | NZL | 8:45:16 |
| | | | |
| Women | 102 km | | |
| 1 | Kelly Wolf | USA | 10:08:45 |
| 2 | Amanda Basham | USA | 10:17:38 |
| 3 | Erica Lori | AUS | 10:53:20 |
| | | | |
Links
Full results
Race website: www.taraweraultra.co.nz
IRunFar coverage