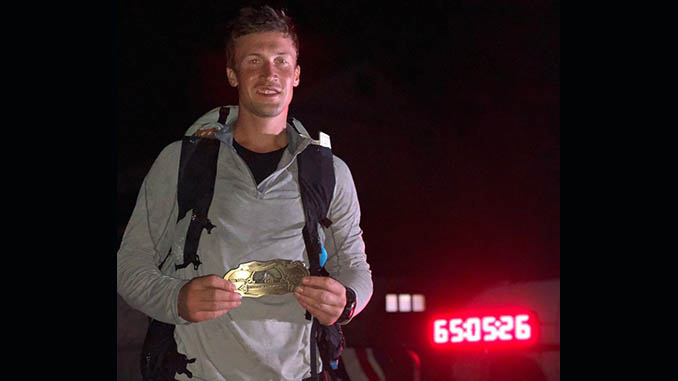 GB Ultras Race Across Scotland 2018 finished at 10:00 am August 22nd and was won by Trevor Cichosz and Lesley Lynn.
The GB Ultras Race Across Scotland 2018 is a 214 mile non-stop race along the Southern Upland Way starting at Portpatrick and finishing in Cockburnspath on the East coast of Scotland.
Conditions weren't too bad for the 143 starters in this inaugural race however cut-offs were enforced at checkpoints and there was a fairly high attrition rate with 66 finishers and 77 dnf's. Total time allowed was 100 hours.

First across the finish line was former Tough Mudder Champion American Trevor Cichosz in 65:25:02 who had an hour and a half clear of second placed Belgian Benny Keuppens who in turn had over three hours over the top Brit Kristian Dela Cour.

The women's race was won by Lesley Lynn in under 84 hours just 7 weeks after finishing 7th woman at the West Highland Way. Lesley had built a three hour lead by the end ahead of Deborah Allum who was 9 minutes ahead of Becky WIghtman minutes at the line.
Full results at: live.opentracking.co.uk/ultragb18/
Pos
Name
Ctry
Time
Men
1
Trevor Cichosz
USA
65:25:02
2
Benny Keuppens
BEL
66:52:22
3
Kristian Dela Cour
GBR
70:16:06
Women
1
Lesley Lynn
GBR
83:58:15
2
Deborah Allum
GBR
87:14:49
3
Becky Wightman
GBR
87:23:52
Racew Report: Trevor Cichosz