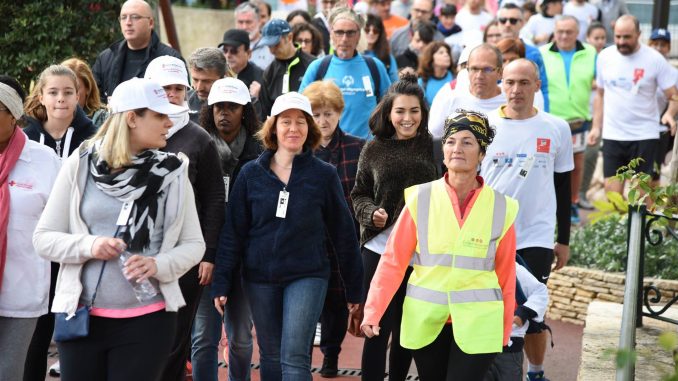 No Finish Line 2017 is approaching 129 hours. Though this is an 8 day race, 6 day splits count in the rankings.
The main players have opened up some space between them and the top positions haven't really changed much for several days now. However it's very competitive and the kilometers are mounting up.
Didier Sessegolo (FRA) leads the men and Mimi Chevillon (FRA) leads the women.
| | | |
| --- | --- | --- |
| Pos | Name | Km |
| Men | 129 hours | |
| 1 | Didier Sessegolo | 605 |
| 2 | Fausto Parigi | 577 |
| 3 | Stephane Leroux | 533 |
| 4 | Robert Miorin | 524 |
| Women | | |
| 1 | Mimi Chevillon | 447 |
| 2 | Sonia Lutterotti | 389 |
| 3 | Pascale Pasquier | 386 |
| 4 | Julienne Viviane | 359 |
| | | |
Live results: Childrenandfuture.com/no finish line
Facebook: www.facebook.com/nofinishlinemonaco