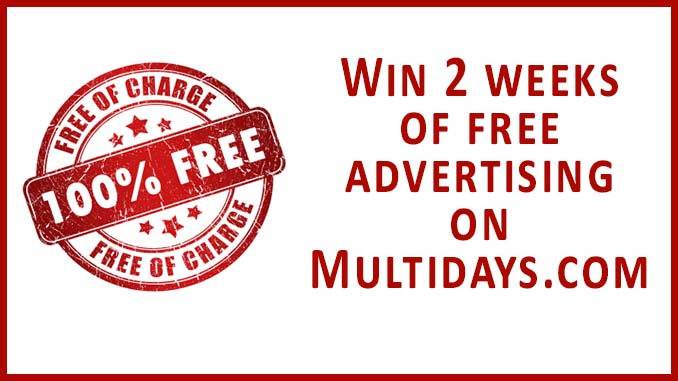 Advertise your multiday event on the site for free for 2 weeks.
Promote your multiday event for real free.
I have one free advertising slot up for grabs at the moment and I am willing to offer it to the community on a first come, first served basis.
Send a 468×60 px graphic in either jpg/gif/png format, and I will add it to the rotation. Include the URL that you want the banner to point to.
Example of 468x60px banner


Your event must be at least 100 miles long and at least 24 hours in duration. Offer lasts for two weeks, that's 288 hours and starts when I receive the banner..
Send your banner or enquiry to: [email protected]