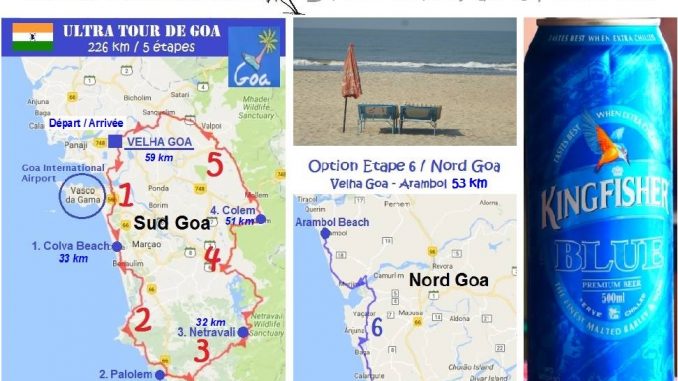 News from France: Ultra Tour of Goa 2018
Ultra Tour of Goa ®… Lighthouse-West organization relocates and wishes to propose a new race in 6 Stages (100 % macadam burning) around the state of Goa in India,  some 226 km, ante chamber of Earth's paradise.
A 0 Edition is proposed from 19 to 25 February 2018 for a group of up to 20 baroudeurs. By "0 Edition", please understand that everything may not work as planned and that everyone will have to be prepared for the unexpected – difficult running conditions due to heat and ambient humidity (dry season, permanent heat).
The Ultra Tower of Goa, much better than koh-Lanta!
www.la-transegaule.fr/reglement-goa/
Facebook: www.facebook.com/transegaule
For further information, contact transegaule #wanadoo. Fr.
---
Multidays.com
The home of multiday running news and events.